Maxillofacial prosthodontics is a specialty of dentistry which deals with the rehabilitation of patients with acquired and congenital defects of the head and neck region. These range from minor to major functional disabilities combined with cosmetic disfigurement. These defects occur due to trauma, infection or carcinoma. This adversely affects the life of the patients; so appropriate rehabilitation of these cases is imperative for giving them confidence.
These defects are of 2 types:
Intra-oral defects
Extra-oral defects
Intra-oral defects: These can involve maxilla, mandible, tongue, hard and soft palate. These patients can be rehabilitated prosthetically with numerous procedures to improve their lifestyle. Now a day's implant therapy for such cases has made a great deal of improvement in their quality of life.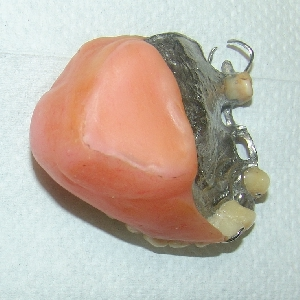 Extra-oral defects:
Restoration of facial defects can be accomplished prosthetically. Superior color match and patient acceptance, make prosthetic rehabilitation superior to the surgical approach, especially if the defect is large in size. It is important to use prosthetic materials with certain properties in order to achieve clinical success and patient acceptance. Silicones are the most widely used materials for facial restorations. The type most commonly used RTV Silicone MDX-4-4210 has surface texture and hardness within the range of human skin.